Domingo Hindoyan

Chief Conductor

'If Hindoyan can come up with more premieres and rarities from South America and the Caribbean, he will expand musical consciousness in northwest England no end.' – The Times, 4* Review of the Ode to Joy concert, October 2021
'These were focused, intelligent performances and in the Debussy, in particular, Hindoyan moved with economy and command, applying gauzy washes of atmosphere and brilliant dabs of colour.' – The Spectator, review of French Classics concert, January 2022
Domingo Hindoyan joined the Royal Liverpool Philharmonic Orchestra as Chief Conductor in September 2021. He is also the Principal Guest Conductor of the Polish National Symphony Orchestra – a position he has held since 2019. 

Hindoyan has enjoyed a vibrant career leading acclaimed ensembles and orchestras around the world including The Metropolitan Opera, Wiener Staatsoper, Deutsche Staatsoper Berlin, Paris Opéra National, Lyric Opera of Chicago, Liceu Barcelona, Mariinsky Theatre, Royal Liverpool Philharmonic Orchestra, Philharmonia Orchestra, London Philharmonic Orchestra, Dresdner Philharmonie, Mozarteumorchester Salzburg, Orchestre Philharmonique de Radio France, St. Petersburg Philharmonic, New Japan Philharmonic Orchestra, and the Simón Bolívar Symphony Orchestra.

From 2013-2016, Hindoyan was the first assistant to Daniel Barenboim at the Deutsche Staatsoper, Berlin.

Hindoyan was born in Caracas, Venezuela. He began his music studies as a violinist and member of the renowned Venezuelan music education program El Sistema, before going on to study conducting in Europe at the Haute École de Musique de Genève with Professor Laurent Gay.

Click here to find out more about Domingo Hindoyan.

To listen to his performances with the Royal Liverpool Philharmonic Orchestra, click here. 

Or via his social media
---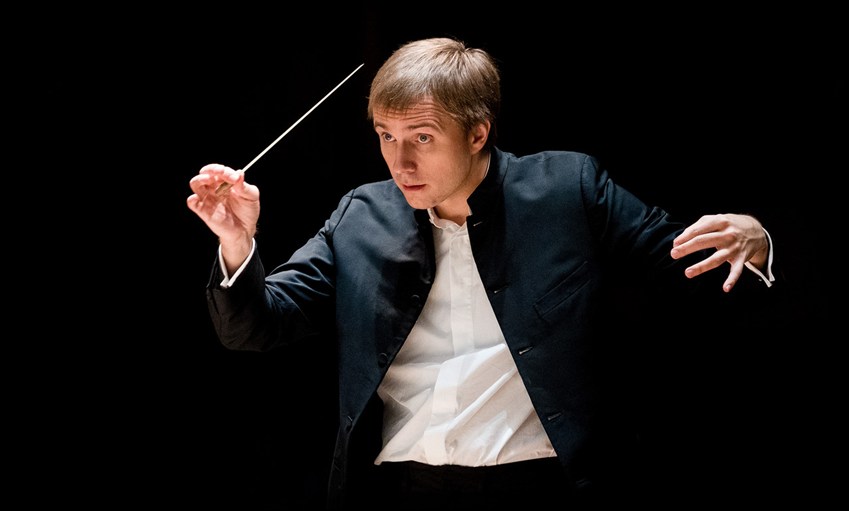 Vasily Petrenko

Conductor Laureate
'a riveting way to finish a well thought through and magnificently executed concert' – The Telegraph, 5* review of Petrenko's Sibelius FourVasily Petrenko was appointed Principal Conductor of the Royal Liverpool Philharmonic Orchestra in September 2006 and three years later became Chief Conductor.

In September 2021, Petrenko assumed the role of Conductor Laureate.

Petrenko is also Music Director of London's Royal Philharmonic Orchestra, Chief Conductor of the European Union Youth Orchestra and Artistic Director Designate of the State Academic Symphony Orchestra of Russia.

He was born in 1976 and started his music education at the St Petersburg Capella Boys Music School – the oldest music school in Russia. He then studied at the St Petersburg Conservatoire and has also participated in masterclasses with such major figures as Ilya Musin, Mariss Jansons, and Yuri Temirkanov.

In September 2017, Vasily Petrenko was honoured with the 'Artist of the Year' award at the prestigious annual Gramophone Awards, one decade on from receiving their 'Young Artist of the Year' award in October 2007. In 2010 and 2012 he won 'Male Artist of the Year' at the Classic Brit Awards. 

In 2016, he was made a 'Citizen of Honour of the City of Liverpool'. He is only the second person to have been awarded Honorary Doctorates by both the University of Liverpool and Liverpool Hope University, and he also received an Honorary Fellowship from Liverpool John Moores University – honours which recognise the immense impact he has had on the Royal Liverpool Philharmonic and the city's cultural life. Petrenko has also been awarded an Honorary Doctorate by the University of York.

Petrenko has recorded extensively with the Orchestra to worldwide critical acclaim, including award-winning interpretations of Shostakovich and Rachmaninov's symphonies. His recording of Tchaikovsky's Symphonies Nos. 1, 2 and 5 won 'Recording of the Year' and 'Orchestral Recording of the Year' at the BBC Music Magazine Awards 2017. 
---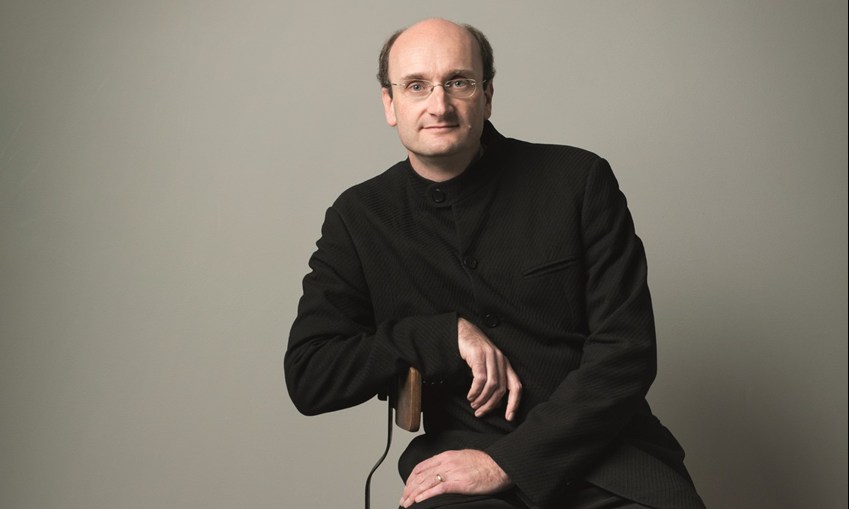 Andrew Manze

Principal Guest Conductor
….the greatest living interpreter of Vaughan Williams' music. The performances of the Fifth and Sixth symphonies last week in Liverpool were awesome.' – The Telegraph 2017
Appointed in June 2018 as Principal Guest Conductor, Andrew Manze is celebrated as one of the most stimulating and inspirational conductors of his generation. Prior to his appointment, he had appeared with the Orchestra many times.

After reading Classics at Cambridge University, Manze studied the violin and rapidly became a leading specialist in the world of historical performance practice. He became Associate Director of the Academy of Ancient Music in 1996. Later posts have included Artistic Director of the English Concert, Associate Guest Conductor of the BBC Scottish Symphony Orchestra and Principal Guest Conductor of the Norwegian Radio Symphony Orchestra.~

Manze also teaches, edits and writes about music, as well as broadcasting regularly on radio and television.
---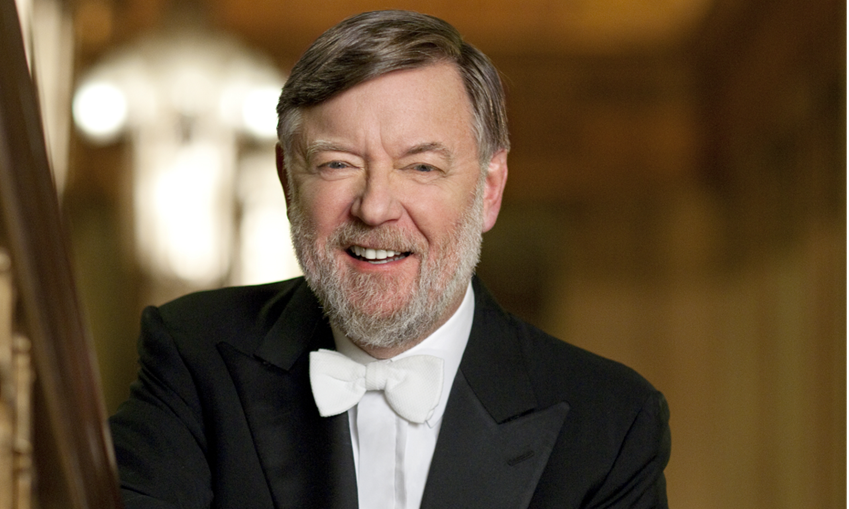 Sir Andrew Davis CBE

Conductor Emeritus
"Conductor Emeritus tears through Mahler (2) …if Munch's Scream could talk, this is what it might have sounded like.

The Guardian 4* 2015
In 2015, 
Sir Andrew Davis CBE
, one of Britain's most distinguished conductors, accepted the honorary title of
Conductor Emeritus
of the Royal Liverpool Philharmonic Orchestra. 
Sir Andrew follows the late conductors Vernon Handley CBE and Sir Charles Mackerras who held the Conductor Emeritus title from 1997-2008 and 2009-2010 respectively. The honorary title reflects Liverpool Philharmonic's aim to recognise the most important musicians of our day who have a long-standing association with the Orchestra and who have made a significant contribution to our musical life.   
Sir Andrew's association with Liverpool dates back to the 1960s and the start of his career; he has conducted the Orchestra many times since, most notably in Liverpool Philharmonic's 150th Anniversary Concert in February 1991, the concert in memory of the Orchestra's former Principal Conductor Sir Charles Groves in 1992, and in 2008 during Liverpool's European Capital of Culture year, when he led the Orchestra in a special performance attended by our Patron, Her Majesty The Queen. He last conducted the Orchestra in September 2017 in a concert that included Dvořák's New World Symphony.
Sir Andrew Davis is Music Director and Principal Conductor of Lyric Opera of Chicago and Chief Conductor of the Melbourne Symphony. His career spans over 40 years during which he has been the musical and artistic leader of several of the world's most distinguished opera and symphonic institutions including the BBC Symphony Orchestra Glyndebourne Festival Opera and Toronto Symphony. He has conducted virtually all of the world's major orchestras, opera companies and festivals. 
Born in 1944 in Hertfordshire, England, he studied at King's College, Cambridge, where he was an organ scholar before taking up conducting. He has an extensive discography on multiple labels and currently records exclusively for Chandos. 
In 1992, he was made a Commander of the British Empire and in 1999 was designated a Knight Bachelor.
"The Royal Liverpool Philharmonic Choir are on a roll….. a bold and thrilling Verdi Requiem which saw them being applauded not just by the audience, but by the soloists too."

Arts City Liverpool 5* 2017
The Royal Liverpool Philharmonic Choir, under Chorus Master Ian Tracey has another busy and challenging season. Highlights include Britten's War Requiem, Handel's Messiah (5 January), Bach's Mass in B minor, Mozart's Kyrie in D minor, Duruflé's Requiem, Elgar's The Music Makers and the annual Spirit of Christmas concerts, conducted by Ian Tracey.

Over the past 33 years, Ian Tracey has conducted some 250 concerts with the Royal Liverpool Philharmonic Orchestra and Choir.

He also has a life-long association with Liverpool Cathedral and its music. He studied organ with Lewis Rust and then with Noel Rawsthorne. Studies at Trinity College, London, culminated in Fellowship, after which scholarship grants enabled him to study with Andre Isoir and Jean Langlais in Paris, and conducting with Liverpool Philharmonic's late Conductor Emeritus, Vernon Handley.

When appointed Organist of Liverpool Cathedral in 1980, Ian was the youngest cathedral organist in Britain. After 27 years of service, the Cathedral's Dean and Chapter created the post of Organist Titulaire, which allows him freedom to devote more time to playing, lecturing, recording, and writing. He has played at most of the major venues in the UK and at an increasing number in Europe.

Tracey has made 25 extensive tours of the USA, and has performed in New York, Seattle, San Francisco, Bermuda, Paris, Holland, Germany, Jersey and Spain and Australia.

He holds fellowships from 23 musical institutions and an Honorary Doctorate from the University of Liverpool. Other posts include Organist to the City of Liverpool, Organist at St George's Hall, Guest Director of Music for the BBC's Daily Service, Professor, Fellow, and Organist at Liverpool John Moores University, and Tonal Director for Church Organ World. He was commissioned as a Deputy Lieutenant for the County of Merseyside in 2015.