The Rushworth Composition Prize in association with the Rushworth Foundation was established in 2015 during the Royal Liverpool Philharmonic's 175th anniversary year, and forms part of the organisation's continuing commitment to the commissioning and performance of new music as well and supporting home-grown talent.

Previous recipients of the Prize are now composing, arranging and conducting for national organisations, including BBC Proms, BBC Radio 3. BBC Radio 4, Cheltenham Music Festival and the Edinburgh Fringe. Works and arrangements by three of the winners were recently performed at the launch of mezzo-soprano Jennifer Johnston's residency at Liverpool Philharmonic in September 2019 with a programme of songs dedicated to Liverpool.
---
Samuel Kane (2023)
From a farm in Northern Ireland, Sam grew up with a love for classical and traditional Irish music. He was presented with the Northern Ireland Young Musician of the Year award before moving to Manchester where he studied violin with Cecily Ward at the Royal Northern College of Music. Sam was leader of the Ulster Youth Orchestra and has enjoyed playing with Ulster Orchestra and Manchester Camerata. Sam performed Bruch's First Violin Concerto with the Manchester Beethoven Orchestra and was awarded the RNCM Norman George violin prize after performing works including one of his own compositions. Sam has performed recitals at UK and Ireland Festivals such as Clandeboye, Charles Wood, Enys, Blackwater Valley Opera, Belfast International Music Festival, and Harp Ireland.
Sam is passionate about composing and performing new music – particularly music that combines his two favourite genres: neo-romanticism and Irish traditional. He was commissioned to write a piece for the Belfast-based Hard Rain Soloist Ensemble, and this year was selected to play alongside them as a HRSE Featured Young Artist. Sam has studied composition with Neil Martin and Steven Daverson, as well as having lessons with one of his favourite composers, Caroline Shaw, at the Stauffer Centre for Strings, Cremona. Sam performed his own violin compositions at Wigmore Hall, Leighton House, and St James' Palace, London, as well as collaborating with pianist Ruth McGinley on BBC Radio Ulster's Classical Connections programme. One of Sam's larger works (premiered by soprano Zoë Valleé and the Carme Ensemble) was broadcast on Classic FM, winning Classic FM's 'Big Platinum Performance' prize. Sam is now in his final year of Masters at the RNCM, and is kindly supported by the Irish Heritage Homman Potterton Bursary and Help Musicians Postgraduate Awards.
---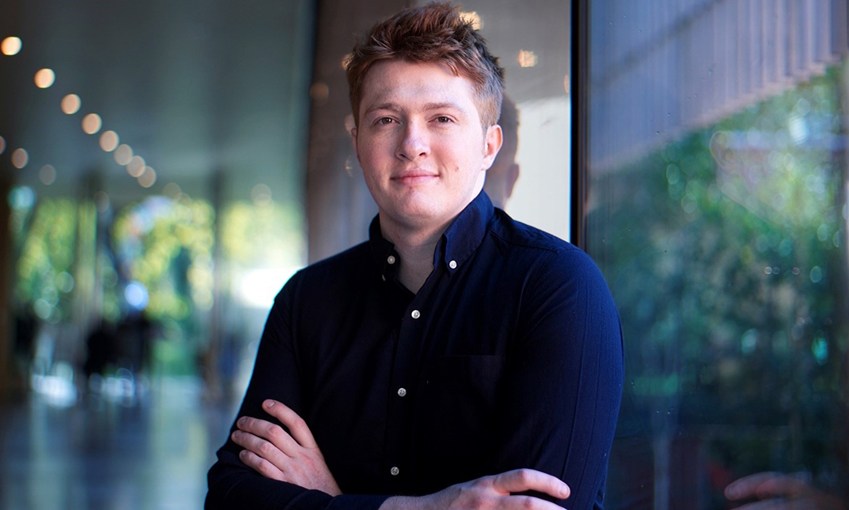 Christopher Cook (2022)
Christopher Cook is a composer for classical ensembles and media based in Manchester, UK. His music has been performed internationally, including in the US by the Dallas Brass Band (the first section champions) and in MediaCity, Salford, UK by the BBC Philharmonic, conducted by Elena Schwarz. He is the 2022 Winner of the Brookwright international Brass Band composition competition and Paul Hindmarsh, one of the adjudicators, described his work as 'imaginative, colourful, and thoroughly engaging'. In 2021, he was a finalist in the John Armitage Memorial Prize and in 2022, he was an RNCM Gold medal finalist and was awarded the Rosamond Prize for his collaboration with the poet Katherine Collins.
In 2020, he received a scholarship to the Royal Northern College of Music thanks to the Richard Newitt Fund, completing a composition masters under Adam Gorb and Emily Howard, he has since worked with many professional ensembles and performers including the Villiers Quartet, Onyx Brass and more recently, Ausiàs Garrigós Morant and the BBC Singers. He has also written the soundtrack to several internationally released feature films including "Code of Silence" (2021) starring Stephen Moyer and "Wolves of War" (2022) and the award winning animated short "Skeleton of a Moth" (2021). 
---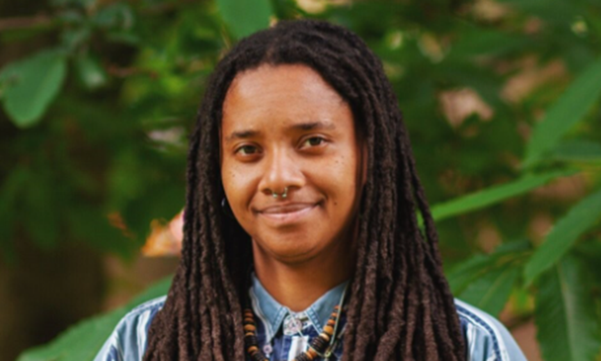 Nneka Cummins (2021)
Nneka Cummins is a composer and music producer from Liverpool. Currently studying composition at Master's level at Trinity Laban Conservatoire of Music and Dance, Nneka has been awarded the Gareth Neame Scholarship and the Trinity College London Scholarship. 

Prior to Trinity Laban, Nneka was a full-time solicitor and holds a first-class undergraduate degree in Law from Durham University.  

On winning the prize Nneka said: 
"Liverpool is where my passion for music was nurtured and as a teenager, I played in venues across the city as part of Saturday Morning Music Centre's Liverpool Youth Orchestra. I'm grateful to Liverpool Philharmonic for this opportunity and very much look forward to working with Ensemble 10/10. It's great to be deepening my musical connection to Liverpool."  
---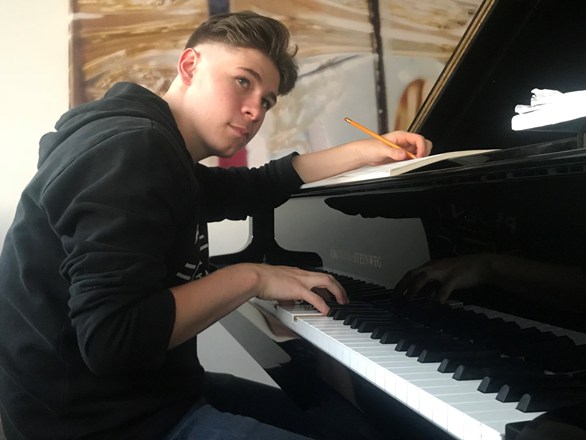 Alex Papp (2020)
Alex Papp is a composer and violinist, originally from Southport. He currently holds a scholarship at the Royal Academy of Music. Papp is a composer alumnus of the National Youth Orchestra of Great Britain and was an associate composer with the Britten Sinfonia Academy.

In 2016, Papp won the Royal Scottish National Orchestra "Notes from Scotland" Young Composer Competition and in 2020, the Ernest Read Symphony Orchestra Emerging Composer Prize.

On winning the Rushworth Composition Prize, Alex commented:
"I am beyond honoured to have been given this opportunity. My first experience of orchestral music came as a 7-year-old at Liverpool Philharmonic and inspired my journey as both a player and composer. Through seeing the Orchestra play, my eyes were opened to the amazing experience of live music and I never imagined I'd have the opportunity to hear the members of the Orchestra perform one of my works. To be able to return home and work with them means a lot to me. As well as this, I am excited to work with the Learning Team which offers a world of possibilities to the young people of Merseyside."
---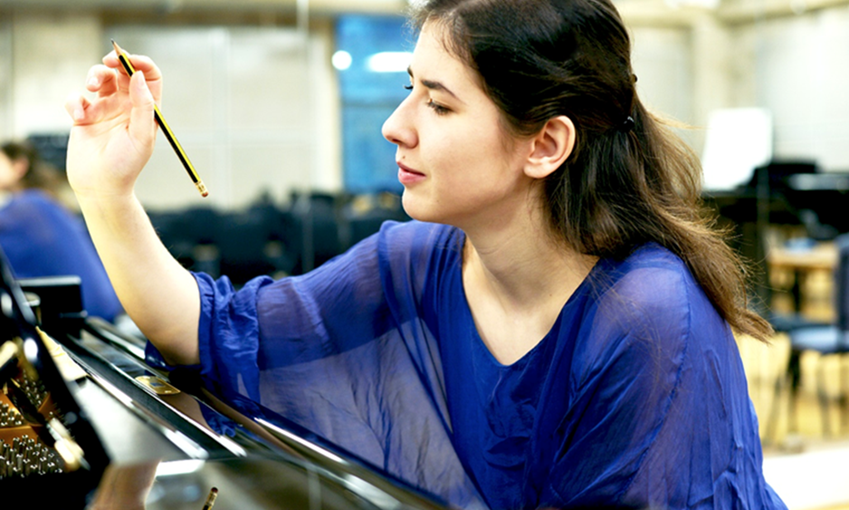 Athanasia Kontou (2019)

Athanasia Kontou is a composer and pianist from Greece. She has studied composition at the Royal Northern College of Music, and her music has been workshopped by the BBC Singers, Elias String Quartet and ensemble deCompagnie (BE).  Her first orchestral work was premiered by the Antwerp Symphony Orchestra in May 2017, and other works have been performed in the UK, Greece, Switzerland, Germany, Italy and Austria.

Speaking about her experience of winning the Rushworth Composition Prize, Athanasia said:
"Winning the Rushworth Composition Prize has been an all-round incredible experience. Ensemble 10:10 are a brilliant ensemble and it was a privilege to write for them. The premiere of my work was fantastic, a definite highlight of my career so far.  The prize also gave me the chance to meet and connect with people from the industry whom I admire"
---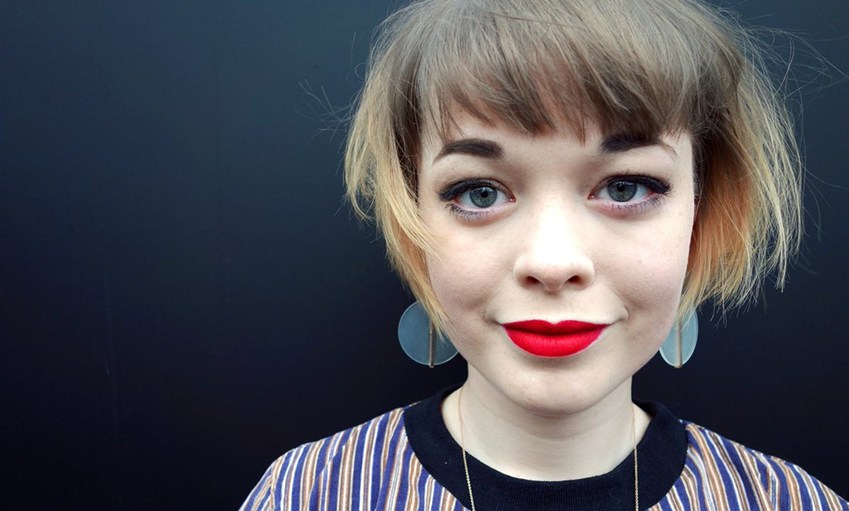 Carmel Smickersgill (2018)

Carmel Smickersgill is a composer now based in Manchester, having finished an undergraduate degree in composition with Gary Carpenter at the Royal Northern College of Music. Her music has been performed on BBC Radio 3. She has previously been commissioned by Brighter Sound and has written for ensembles and performers such as Psappha, No Dice and CoMA.

As a performer, Carmel has directed her own ensemble, Smudge, and has been part of a collaboration between visual artist Liam Gillick and the band, New Order. She has previously been awarded the Terence Greeves Prize for big band composition, as well as the Edward Hecht Prize for composition during her time in college.

On winning the Rushworth Composition Prize, Carmel said:
"I'm thrilled to be the recipient of the Christopher Brooks prize this year. It's such a privilege to have the chance to work with such an inventive group of world-class musicians as well as being able to see, first hand, the inner workings of an ensemble such as the Liverpool Philharmonic."
---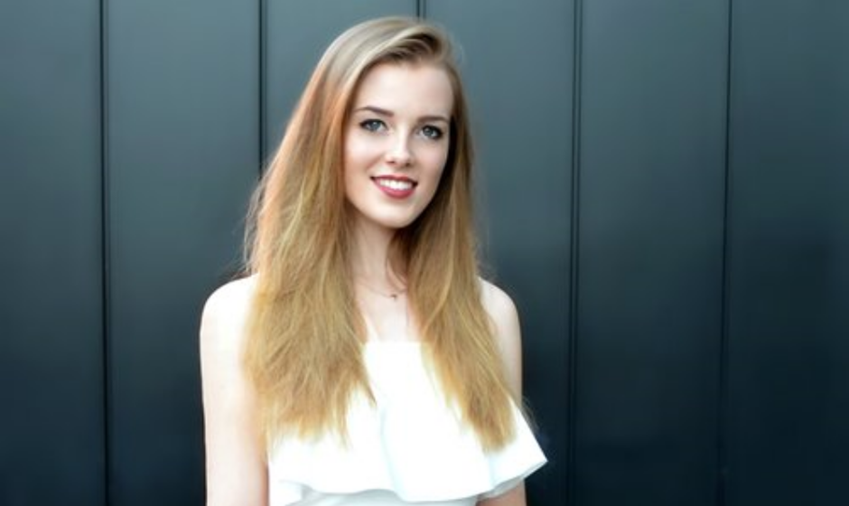 Grace-Evangeline Mason (2017)

Grace-Evangeline Mason studied composition at the Royal Northern College of Music, Manchester. Since winning the BBC Proms Inspire Young Composers competition in 2013, her music has been performed as part of the BBC Proms, broadcast on BBC Radios 3 and 4, and in venues across the UK and internationally. In 2014, she was also a composer in the National Youth Orchestra of Great Britain.

On winning the Rushworth Composition Prize, Grace-Evangeline said:
"I am absolutely elated to have been chosen for the Christopher Brooks Prize this year. I am very excited to get involved with all that the prize has to offer and, of course, to write for the fantastic musicians of the Royal Liverpool Philharmonic Orchestra."
---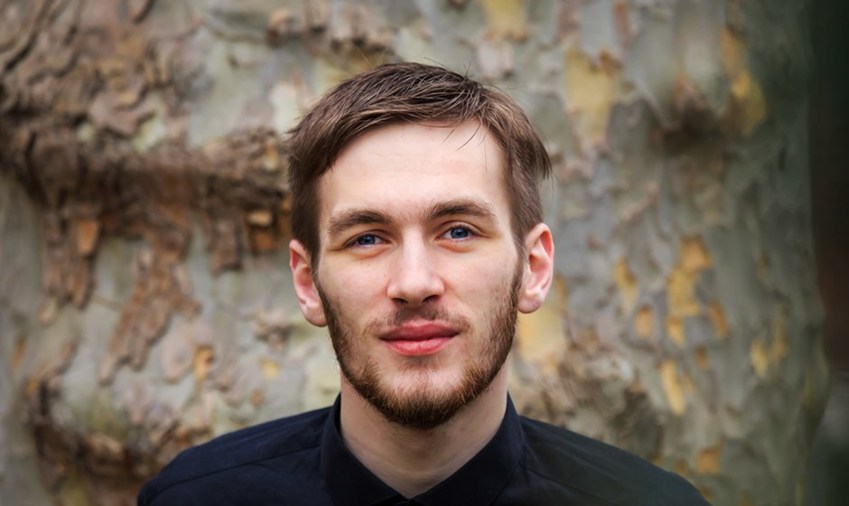 Richard Miller (2016)

Liverpool-born Richard Miller completed undergraduate and Master's degrees in Composition at the Royal College of Music, studying with Kenneth Hesketh and Simon Holt. He has also worked with composers Sally Beamish, Colin Matthews, Mark Simpson and the late Sir Peter Maxwell Davies.

On winning the Rushworth Composition Prize, Richard said:
 "I am incredibly excited to begin this residency with Liverpool Philharmonic. The Orchestra played a pivotal role in the formative years of my musical education since I first heard them perform live at the age of thirteen. Before I moved to London to study at the Royal College of Music, I was also privileged to sing in the fantastic Royal Liverpool Philharmonic Choir for two years. o hear the musicians from the Orchestra play my music would be, without any exaggeration, a dream come true and I am grateful to be given this wonderful opportunity by an organisation that has already given me so much."
---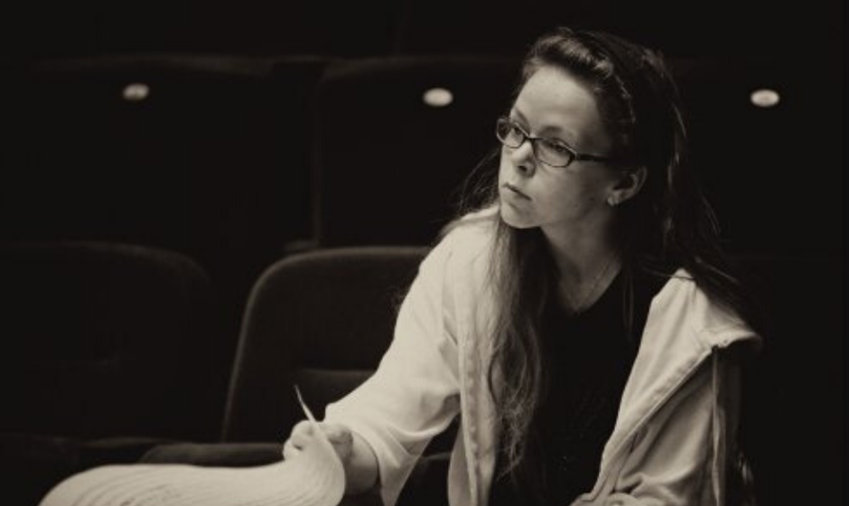 Bethan Morgan-Williams (2015)

Bethan Morgan-Williams gained early recognition as a composer, winning the Under-15 Composition Class at the Urdd National Eisteddford in 2004, and with works performed at Wells Cathedral School, the University of Bristol and the Royal Northern College of Music (RNCM).

In 2010, Bethan gained a scholarship to the RNCM as a joint-study violinist/composer, studying composition under Gary Carpenter and violin under Leland Chen. In 2014, she was shortlisted for Manchester Jazz Festival's Irwin Mitchell Prize.

On winning the first Rushworth Composition Prize, Bethan said:
"Having met the team at Liverpool Philharmonic, including Vasily Petrenko, I just know that this is going to be the most brilliant year. Liverpool Philharmonic Hall is beautiful and vibrant, the people are terrific and what they do there is simply remarkable. I'm looking forward to making the most of this wonderful opportunity and to giving it my all. And of course I'm so thrilled at having the chance to work with such great musicians and meeting visiting artists and other composers."